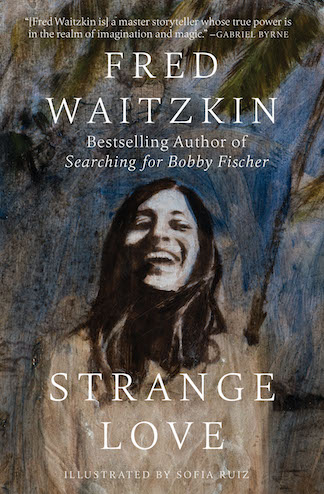 By FRED WAITZKIN
Strange Love
A seductive story of a man who glimpses the heart of the book he's struggled to write in the captivating stories of a young woman
Synopsis
Narrated by a man vacationing in a remote fishing village on the spectacular Pacific coast of Costa Rica, STRANGE LOVE tells a story of disappointments, unusual desires, and the things people do when their dreams haven't materialized in the ways they had hoped.
While visiting the village, the man becomes obsessed with a young Costa Rican woman. Mesmerized by her beauty, the details of her past, and the way she describes them, the man finds himself hinting that he is in fact the wildly successful author he once dreamed of being—and that he has the power to change her life. 
This is the perfect book for those who enjoy a literary love story that doesn't ignore life's jagged edges. STRANGE LOVE is also a product of the COVID-19 pandemic. Forced out of New York City by the coronavirus, Waitzkin found inspiration for the novel among the people who populate an isolated coastal outpost in Costa Rica.
STRANGE LOVE is illustrated by the evocative paintings of the Costa Rican artist, Sofia Ruiz. Ruiz has won many national and international awards, and her work has been displayed the world over. Ruiz's paintings suggest what lies behind an apparent normality. Her characters are often beautiful on the surface, but almost always are haunted, incomplete, and fractured.
"Vivid, passionate, and disquieting." — Martin Amis, The Times Literary Supplement, on Searching for Bobby Fischer
"Sophisticated, literary, and intelligent." — Kirkus Reviews on The Dream Merchant
"Compelling." — GQ on Mortal Games.
"Fred Waitzkin is always a hot, smart, irresistible read. That was abundantly clear with regard to his novel 'The Dream Merchant.' It's no less so of his new novel, 'Strange Love', the difference being that in the new book the heroic characters — and Waitzkin is always laying bets one way or another on heroism — are women." — Harvey Blume, literary critic